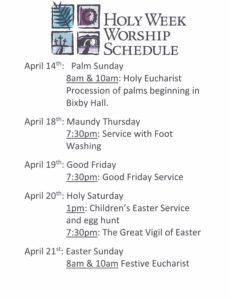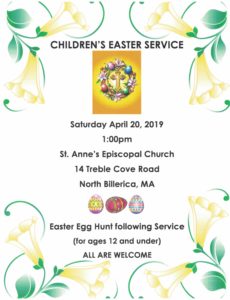 Rev. Lauren was in the Lowell Sun, check it out:
Behind bars, raising voices and spirits
Mark your calendars for our 2019 Lenten Bible Study!
7:00 pm Tuesdays: March 12, 19, 26 and April 2, 9, 16
Play the video to learn more.
Our Mission Statement:
St. Anne's seeks to be led by the spirit to understand God's purpose for the world with our mission being to respond through Christ in worship, education, fellowship and service. Amen.